Research & Innovation
Research & Innovation
Our strong investment in research and innovation, is part of our commitment to improving the quality and value of our products.
Our substantial investment in research and innovation is part of our commitment to improving the quality and value of our products. From the company's inception, one of the main priorities has always been a focus on continuous improvement and bettering the products for consumers.
Innovation
We have a culture of innovation at Midlands and never shy away from developing our operations further. We are always up for a challenge and understand honey is used for many purposes.  We constantly research new and creative ways to consume honey, from new flavours and formulations to different consumption options to suit different consumer and market needs. Whether you are looking to provide a jar of honey fortified with ginseng or a Mānuka honey gummy, we have the experience and skills to deliver the innovative products you need.
Reactive
In a continuously evolving world that finds new improvement methods every day, Midlands is no different. We constantly seek answers and react to the market, allowing us to thrive as one of New Zealand's top honey producers.
Expertise
We are one of the few honey producers and suppliers that can meet the exponential growth of customer demands. Additionally, we pride ourselves on being the first to market with many new products. With world-leading quality as our benchmark, our team goes above and beyond international guidelines. We continually evolve our practices to be more efficient and ensure the customer is always pleased with the product.
Manuka Research
Our strong research and development capability has extended to the Mānuka planting and breeding program. To secure a sustainable supply of Mānuka honey, we have invested in the development of genetic profiling to meet the growing market demands for Mānuka honey. To find out more about our expertise and capacity with Mānuka, click here.
Supporting our Bees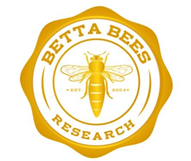 Midlands has placed significant investment into our research and development efforts. To ensure the sustainability of our environment and the production of high-quality agricultural products such as seeds and honey, our internal research department and beekeeping team focuses on bee health and queen rearing. We also partner with a variety of organisations to support the bee population. We are a shareholder of Betta Bees Research, focusing on improving the genetic quality of queen bees for optimal pollination and honey production.

We are also a commercial partner in the FutureBees NZ program, run by the University of Otago and AbacusBio, to develop and apply tools to integrate next-generation genomic selection to honeybee breeding to rapidly improve honeybee performance.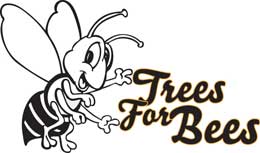 We also work alongside Trees for Bees to provide a more sustainable food supply for bees. This includes actively supporting and participating in local plantings that strategically offer flowering and pollen sources during colder months alongside improving biodiversity.