Growing success from the ground up – the Midlands story
Our story
Our vision and commitment to developing strategic alliances with both the market and our grower production base, through continued research and development, has contributed to the company's position at the forefront of the Australian and New Zealand arable industry.
Midlands Seed Tasmania was established in 2004, and in recent times has established itself as one of Australia's leading seed production companies. The company operates in three distinct product categories which includes; Seed Remultiplication, where it specialises in Hybrid Canola production; Arable Foods, including Hemp Seed and Flax Seed; and Cereal Seed and Grain, for which it represents the leading varieties in the Australian market.
We have focused on long term relationships with both our customers and grower suppliers, and this is supported by a strong emphasis on customer service and product quality. These factors in combination with the Tasmanian climate, soil types, grower expertise and the local agricultural infrastructure, means Midlands Seed is well placed to deliver a strong value proposition and a high quality product to its valued customer base.
Tasmania has a world reputation for excellent arable production. Tasmania is an isolated island state off Australia's southern coast, known for its vast, rugged wilderness. To the west, Tasmania's highest peak of the scenic Mount Ossa looks out over the eastward plateaus. Glaciated, lake-studded Central Plateau and the surrounding Tasman Sea and Indian Ocean contribute to the Tasmania Irrigation Scheme, supporting water for irrigation. The Tasmanian climate, soil types, grower expertise and the local agricultural infrastructure create ideal conditions for a broad range of crop production and research. Tasmania straddles the 41 degree south latitude line, a location comparable with Barcelona and Rome in Europe and Chicago in the United States.
From our base in Richmond, the service center for the Tasmania's arable industry, Midlands Seed is well placed to be a leading international specialist, developer, producer, adviser and exporter of arable products. Conveniently located 31 km from the finest deep water port in Australasia, Port of Hobart. From here, we ship our products to Australian and international customers.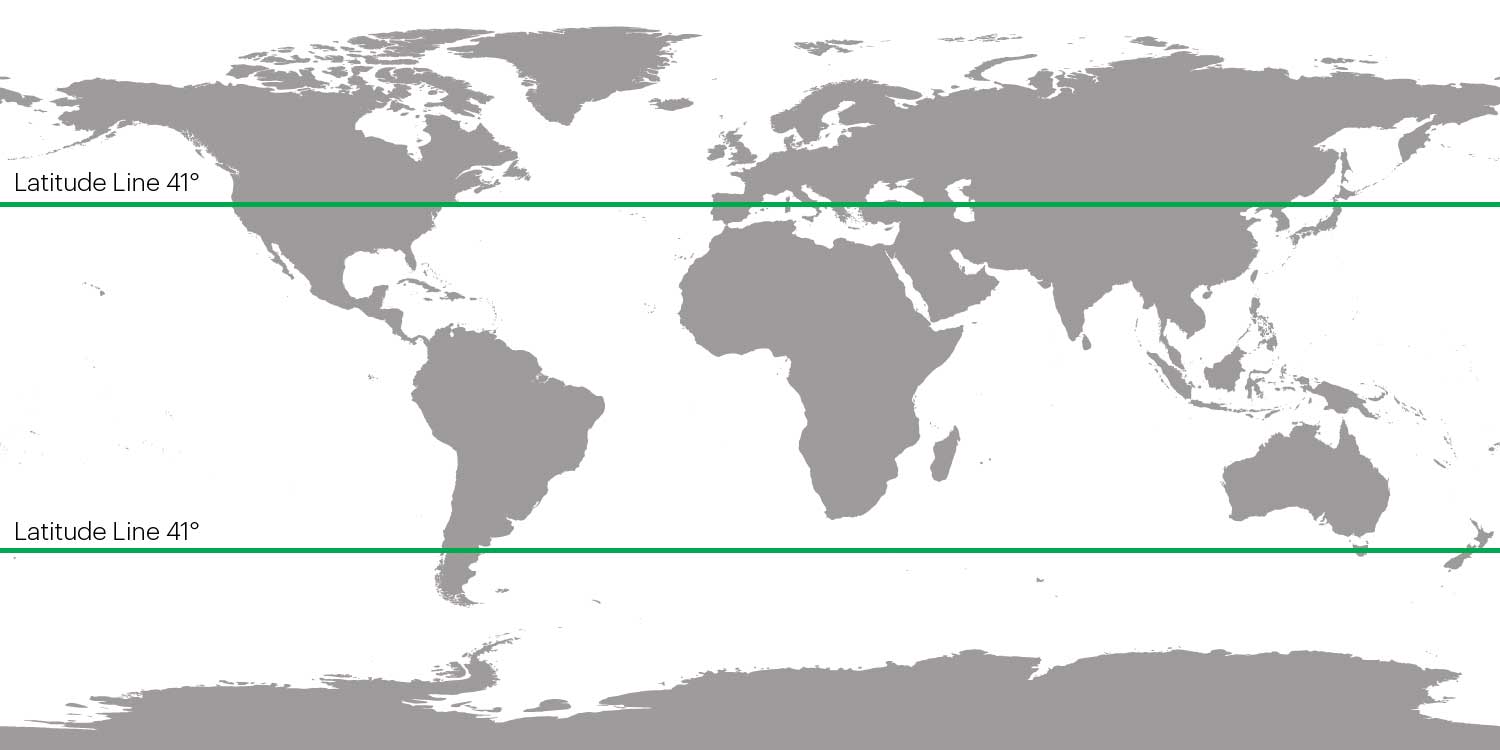 Weather
Summer temperatures climb as high as 41°C with an overall summer average of 21°C. Night temperatures range between 4°C and 14°C in summer. Summer/autumn planting is undertaken in February/March, with harvest in the following January to March period. Winter, while colder, is not considered extreme with overnight temperatures rarely falling below freezing with up to 11°C during the day. The winter months are from May to August with spring planting undertaken in late August through to October for an anticipated February/March harvest.
Mean Temperature
16.2°C (61°F)
Mean Daily Maximum
January 23.6°C (74°F)
July 10.9°C (52°F)
Mean Annual Maximum
17.2°C (63°F)
Average Annual Rainfall
620mm
Sunshine
2372 hours per annum
Mean Daily Minimum
January 9.1°C (48°F)
July 0.9°C (34°F)
Mean Annual Minimum
5.1°C (41°F)
Average Rain Days
> 1mm 87.7 per annum
We invest around $750,000 a year in research and development